Top Best Turkey Foods
Top Best Turkey Foods, Do not travel to Turkey on a diet! If you're trying to cut carbs or get a beach bod in Turkey, you might want to forget it. Maybe you have the willpower to say no but for most; mouth-watering Turkish cuisine is hard to pass up on. Turkish cuisine is chiefly the continuance of Ottoman cuisine, which in turn used numerous elements and influences from other parts of the world such as Central Asia, Balkan and Caucasian cuisines. Not only are there mountains of Turkish delight and juicy kebabs but there's so many other delicacies you must try!
Here are the Best Turkey Food
Manti (Turkish Ravioli)
It takes time to make these heavenly little lamb/beef stuffed dumplings though the speed at which most Turkish women can make them is impressive! Covered in a yoghurt and spice-laden sauce, this dish is completely unique and delicious Best Turkey Food.
Meze
Meze is the ideal way to try a bit of everything. There are typically beans, salads, spreads, seafood such as fried calamari and stuffed mussels and cheeses. Generally, meze is served at the beginning of a meal accompanied by either soft drinks, wine or Turkish raki, where you can relax, eat and socialise.
Kumpir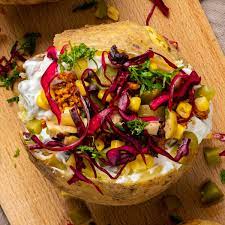 For the ultimate carb-loading, a Turkish baked potato is like no other. The fluffy insides are whipped up with butter and cheese then it's up to you which toppings to add – meats, veggies, sauces and more cheese. This tasty dish is a very popular street food and can be found throughout Turkey. Kumpir is so delicious, it's like a party in a baked potato. Is your mouth watering yet
Menemen
Top Best Turkey Foods, Like messy scrambled eggs or a take on shakshuka, mememen is a breakfast dish of spicy eggs cooked with oil, tomato, peppers and spices. It's usually served in the metal dish it's cooked in and eaten with chunks of bread (of course). Although you'll find Turkey has many contrasts of food due to the sheer size of the country, you'll be surprised to find that menemen is a fairly standard breakfast across the whole country
Lahmacun
Who loves pizza? We do! Lahmacun is essentially a Turkish pizza which has a thin crispy crust and is topped with a delicious fresh sauce composed of tomatoes, peppers, flavoursome minced meat and herbs. Although it may look like a pizza, it does miss one essential pizza ingredient – Cheese! Because the dough is super thin this tasty dish can be eaten rolled up, burrito style, which is perfect for those days when you're on the go.
Baklava
Oh, glorious baklava! Whilst many of you may know what baklava is, have you tried it in Turkey? This rich, sweet dessert pastry made of layers of filo, is filled with chopped nuts such as walnuts and is then sweetened and essentially held together by syrup or honey. This dessert is a dream for you sweet tooth folk and due to the sweetness of it, a little goes a long way.
Iskender Kebap
Top Best Turkey Foods, skender kebap or Alexander kebab is one of the most famous meat foods of north western Turkey and is known as the 'the king of Turkish kebabs'. An Alexander kebab is sort of like a döner kebab as it is made from finely cut grilled lamb covered with hot tomato sauce over pieces of pita bread, and is then liberally doused with melted sheep butter and yoghurt. This delicious kebab is a specialty of the Bursa region and now can be found throughout Turkey
Balik Ekmek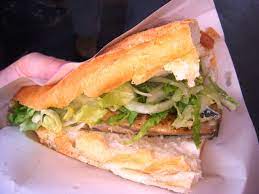 Fresh fish sandwich anyone? This scrummy street food is a very common sight in Turkey, especially in areas close to the sea. The fish fillet which is generally grilled but can be fried too is typically an oily fish such as mackerel, served with several vegetables, inside Turkish bread.
Gözleme
Top Best Turkey Foods, For the love of gözleme! This traditional savoury dish is a basic pastry dough filled with various ingredients such as cheese, vegetables, or mincemeat and is then sealed and cooked over a griddle. You may see this snack being cooked at street vendors and not long ago it was labelled as 'village food'. Today, you'll see gözleme being cooked everywhere and eaten for breakfast or a fast-food snack.
Imam Bayildi
Turkey has an array of eggplant dishes however, imam bayildi is a standout. A dish from Ottoman cuisine, it consists of a whole eggplant stuffed with onion, tomatoes and garlic, and simmered in olive oil. It is a perfect snack, as part of a table of mezes, or as an accompaniment to a full dinner. This dish so flavoursome that there's no excuse why you aren't eating your 5 servings of veggies a day!
Turkish Rice Pudding
Made with heavy cream, short-grain rice, and milk, this rice pudding is light, easy to eat, and not overly sweet.
In short, it's the perfect dessert to have any time of the day!
This pudding mixture is cooked on the stove and then transferred to oven-safe bowls for baking
Baklava
Best Turkey Foods baklava will reach your dining table in less than two hours. While making this dessert takes some time, it's worth the wait with all its buttery and crunchy goodness.
Tulumba Tatlısı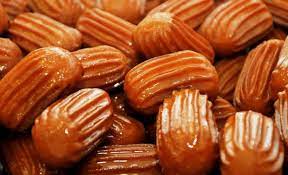 Tulumba tatlısı is a crispy fried dessert commonly sold as street food in Turkey. These Turkish pastries resemble standard churros, but are tastier because they're soaked in a lemon syrup. To make this recipe, you'll need a piping bag with a star nozzle. It's possible not to get the shape right the first time, but practice makes better (if not perfect).
Turkish Delight
Turkish delights are sweet little squares with a jelly-like texture. This dessert is bound to become a hit among kids and adults. Traditionally, these gummy sweets carry the flavors of Bergamot orange, rosewater, and lemon. Fruits or nuts are also added to amp up the flavors. However, this recipe will instruct you to make rose-flavored delights only. But really, no one will stop you if you want to make a box of assorted Turkish delights!